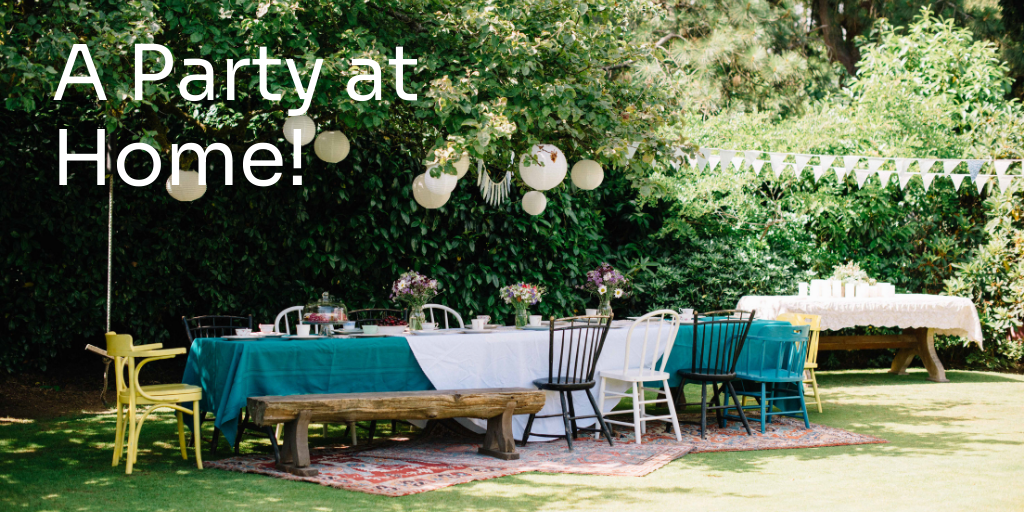 With Liberation Day fast approaching, we are encouraging Islanders to start thinking about how they will be celebrating on the day. 
Holding a vintage tea party at home is one of the best ways to get in the spirit with the whole family taking part, and we have some top tips to help you plan the most memorable tea party at home.   
So what will you need? 
Whether you go old school vintage or patriotic red, white and blue, there are plenty of ways that you can get involved without spending a fortune – or indeed even leaving the house. 
From patriotic table settings to homemade bunting, dainty sandwiches and cakes to dressing up, make this an occasion to remember.  
What to eat 
If you're hosting a traditional afternoon tea party, then you can't go wrong with the classics. Sandwiches, scones, cake, and tea. Keep it simple, with cheese, ham or cream cheese and cucumber sandwiches. Why not add some local touches? You could include Guernsey butter, cream and homemade jam for your scones with local beers and ciders on the side. 
Don't forget to check that you have all the ingredients you might need before the day. Get the children involved in baking Liberation themed cupcakes, biscuits, scones or cheese straws. 
If you are not making your own then check out our suppliers' list where you can find local businesses who can help make your party amazing.  
Laying the table 
Next, you need to set the scene. Dust off your best crockery and teacups and set the table. Reach to the back of the cupboard and hook out any mismatched vintage crockery – if yours is a bit plain, add some pretty paper doilies of floral napkins for a vintage feel. Set out the cake stands if you have them and sprinkle on some sparkle. Have a look around the house for any red, white and blue accessories, like ribbons, homemade flags and card that can be made into paper chains, place names or flag cake toppers. 
Add a vase of flowers, if you are lucky enough to have a garden these are a lovely touch, and bunting is a definite must. If you don't have any we have lots of ideas in our links below of where you can buy online locally and have delivered or make your own. 
What to wear 
Get the whole family involved and raid the dressing up box for a vintage outfit or go through the wardrobe and choose something red, white or blue! If you're more of the land girl type then it's dungarees and wellies! Go all out while you stay in and get into the spirit of things. Ladies pin those locks into glorious victory rolls, add a retro bow or headscarf or hide it all under a flat cap! Whatever you do, don't forget the red lipstick.  
Be social! 
Share photos of your vintage tea parties on Facebook, including the #YourLocalLibDay.
If you need any help or ideas for hire of equipment, PA systems, decorations, food or entertainment visit our suppliers and traders pages.